Activities at Mbotyi River Lodge
Hidden Gem on the Wild Coast...
Mbotyi River Lodge is a nature lover's paradise and perfect place for a relaxing beach holiday away from the stresses and strains of modern life. This is truly an under-explored area with amazing natural sights around every corner.
---
Birding
Mbotyi is fortunate to have to have so many different biozones. We have indigenous forest, the Ntsubane, which is one of the largest in our country. There are large tree plantations as well as the enormous Magwa tea plantation. There are a number of rivers in the area and also the very large lagoon estuary of the Mbotyi River. We thus play host to a very large variety of birds and butterflies.
Lately the bird life on the lagoon has been outstanding; two great white pelicans have arrived to nest on the lagoon, we hope they will remain with us at least for a while. They share the water with Mallard ducks, spurwing and Egyptian geese, cormorants, kingfishers so many kinds, fish eagles, all fishing every morning.
Guided walks are from the lodge are very popular and picnic baskets can be supplied for birders wanting to spend time in the forest.
Butterflies
Abound in March/April. Take one of our guides who will show you where to see the most beautiful butterflies.
Canoeing
Paddle out on the beautiful tranquil lagoon and watch the Fish Eagle catch his dinner or enjoy the unusual sight of a herd of Nguni cattle bathing in the lagoon. We have several canoes available.
Fishing
Cast a line from the surf or the rocky ledges or go fly-fishing in the lagoon. Mbotyi is a fisherman's dream. The wide lagoon estuary is perfect breeding ground for many species. Bait is available at the lodge as well as knowledgeable gillies from the community. Please remember to bring a valid fishing license, they are available from any Post Office.
Hiking and Trails
There are numerous hiking trails to explore through mysterious indigenous forests, towering waterfalls or along the spectacular coast. Some hikes take one through the village where you can experience true Pondo culture, meet with the rural folk who still live according to their traditions and share in their daily lives. The hikes vary from a gentle stroll to a daunting 28 kilometre trail or a climb down into the gorge to stand under a 110 metre waterfall and swim in a crystal clear pool… read more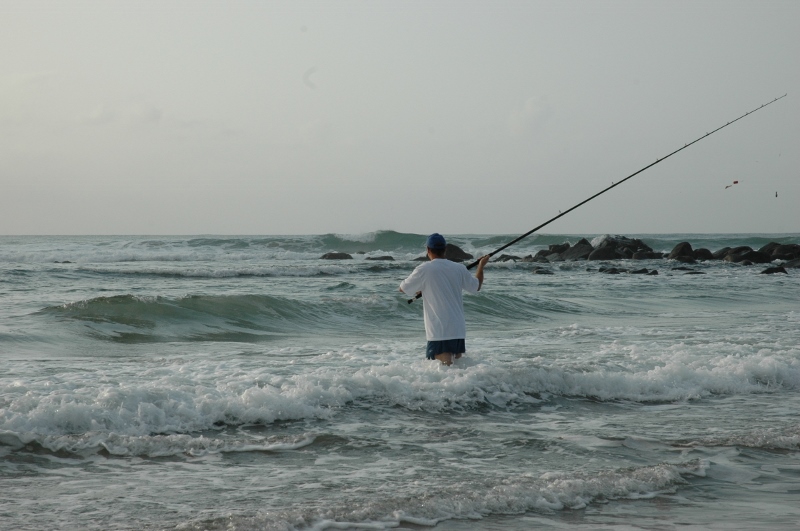 Horse Trails
Support this Community Initiative by going on a spectacular horse ride in the area.
Mountain Biking
There are a variety of mapped trails in the Mbotyi vicinity for both the experienced cyclist looking for a challenge and the leisure cyclist looking for a gentle meander around the area. These trails take you through the forest, up on to the grassland escarpment as well as through the magnificent tea plantation.
Open Landrover Routes
Join a trip in our open Landrover to visit special seldom visited sites and get to view the magical views of Mbotyi and its surrounds. Picnics baskets can be arranged for either a lunch outing at one of our picnic sites or sundowners up on the hill overlooking the ocean.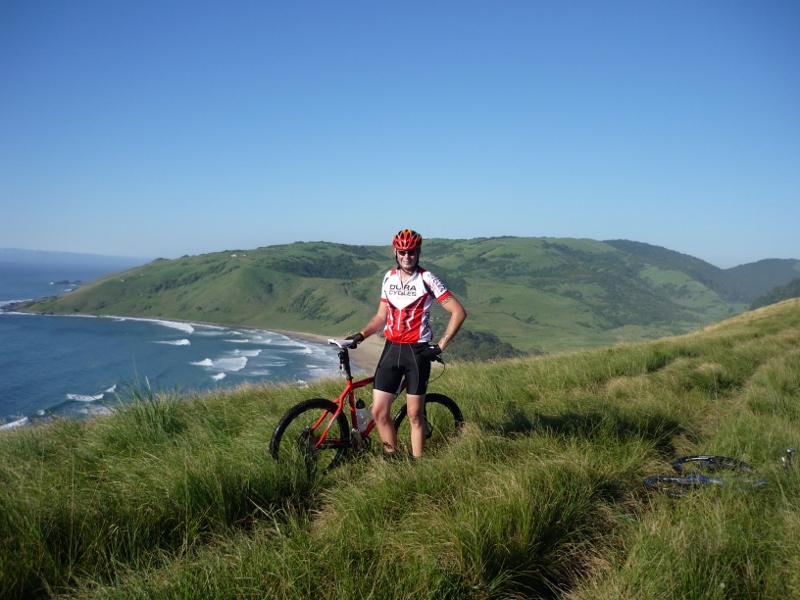 What Else Happens at Mbotyi?
Weddings …Mbotyi is the perfect place for a weddings. Like the Pondo weddings, the occasion becomes a weekend long celebration, where guests and relatives make special everlasting memories.
Conferences …we specialise in both corporate, governmental and interest group of up to 40 people.
Team building and adventure activities ….can be organised.
Sardine Run
During June/July the spectacular annual Sardine Run takes place along the Wild Coast. There is no better place to be than Mbotyi where there are numerous vantage points to appreciate the frantic activity in the Indian Ocean. Whales, dolphins, sharks, gannets and seals feast on the vast shoals of sardines along the coast. Foreign divers come annually to experience this amazing spectacle under water.
Swimming
In the warm Indian Ocean or in the sparkling pool at the Lodge.
Waterfalls
Mbotyi has an abundance of spectacular waterfalls, some tumbling into narrow gorges more than a 100 metres deep, others over the edge of a cliff. There are waterfalls one can hike to, such as the well-known Waterfall Bluff, which falls directly into the Indian Ocean. Some guests also drive to Magwa or Fraser Falls in an open game viewing vehicle. You can also swim under a waterfall or in a clear rock pool in the forest.
---
For more information call us on +27 2537200 or email
info@mbotyi.co.za
– we look forward to welcoming you at Mbotyi River Lodge on the stunning Wild Coast of South Africa soon.